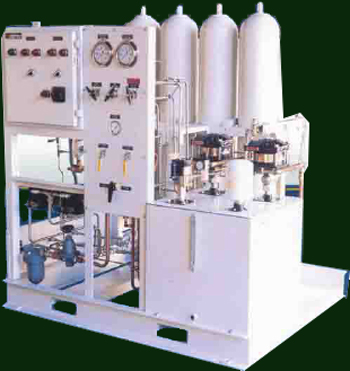 On most long pipeline systems, valve stations are installed at regular intervals. The valve stations are normally unmanned and are designed to be "fail-safe" in the event of an abnormally.

Hydraulic pressure from the Paskals pump pressurizes the valve actuator and compresses the actuator spring keeping the valve in an open condition.

If a pipeline pressure abnormally occurs, the hydraulic pressure is dumped and the valve closes in a fail-safe condition. This principle can be applied to any type of valve that uses an actuator. For most of the time, the Paskals pump is in a stall condition maintaining pressure in the valve actuator. While in this condition, there is no heat generated, energy consumed or seal water.